Read Across America Week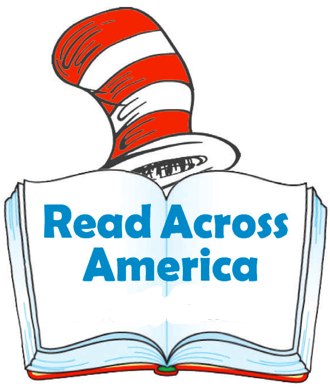 ---
Please read the following information concerning Read Across America Week!
Monday, Feb. 28: The Sneetches
Students will create a sneetch star at school that reflects their personality and pin the star on their uniform.
Tuesday, March 1:
Oh the Places You'll Go
Students can wear their favorite college shirt over their uniform shirt.
Wednesday, March 2: Green Eggs and Ham
Students will wear green.
Thursday, March 3: Cat in the Hat
Students will wear their favorite Mardi Gras Beads to the Conecuh Fiesta.
Friday, March 4: Character Book Parade
Students dress up like their favorite Dr. Seuss character